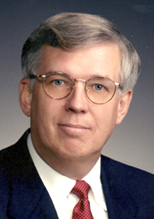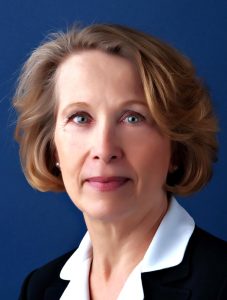 Two alumni of the Department of Chemical and Biological Engineering were honored by the department and by the Iowa State University College of Engineering during Homecoming week.
Dr. Mary Jane Hagenson and Robert (Bob) Lane received the Marston Medal and Professional Achievement Citation in Engineering (PACE) award, respectively at the Iowa State University Alumni Association's Honors & Awards Ceremony.
The Marston Medal recognizes outstanding achievement in advancing engineering science, technology or policy having national and international impact in academics, industry, public service, government or other venues. It is named in honor of Anson Marston, who served as Dean and Senior Dean of the Division of Engineering at Iowa State, prior to retiring in 1937. Hagenson received an M.S. and Ph.D. in biomedical engineering from Iowa State in 1976 and 1980, respectively. Prior to that she received a B.S. in physics and mathematics in 1974.
Dr. Hagenson was vice president of research and technology for Chevron Phillips Chemical Company from the company's formation in 2000 until her retirement in 2012. In that capacity she was a member of the leadership team reporting to the CEO with responsibility for the company's research and technology efforts, Process Development & Engineering, and Licensing functions. Hagenson joined Phillips Petroleum Company (now Conoco Phillips) in 1984 and served in a variety of R&D and business roles prior to the joint venture formation of Chevron Phillips Company in 2000.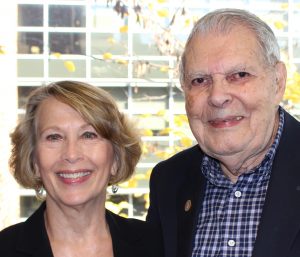 In 2013 Hagenson was inducted into the Iowa State University Chemical & Biological Engineering Alumni Hall of Fame. In 2006 she received the College of Engineering Professional Achievement Citation in Engineering (PACE) Award. Hagenson is a Governor of the Iowa State University Foundation. She formerly served as a member and chair of the College of Engineering Industrial Advisory Council at Iowa State, and has recently concluded a term as chair of the Department of Chemical and Biological Engineering's Advisory Council. Her husband, Randy, holds degrees in electrical and nuclear engineering from Iowa State. They have two daughters: Leigh Hagenson Thompson and Lara Hagenson Niles, both of whom received Ph.Ds from Iowa State.
Hagenson was nominated for the Marston Medal by CBE emeritus professor George Burnet.
The PACE Award, presented to Dr. Lane, was established in 1968 to recognize superior technical or professional accomplishments in research, development, administration, education, and other engineering activities; the citation recognizes alumni/alumnae eminently known for their professional competence and creativity.
Lane received a B.S. in chemical engineering from Iowa State in 1968. Upon graduation he began a 30-year career with the Shell Companies in New Orleans, Louisiana. He was primarily involved with Shell's offshore and onshore oil and gas exploration and production businesses throughout the United States. In addition, he held several senior positions in Shell corporate strategic planning in Houston, Texas, and London, England.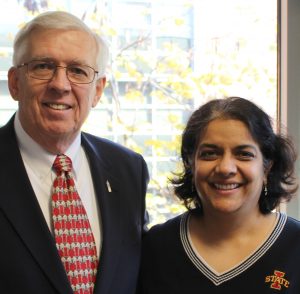 During his final years with Shell, his assignments included manager of plans coordination and strategy for Shell Oil Company, general manager of engineering for the U.S. Exploration and Production Company, vice president and general manager of Shell Western E & P Company, and vice president of Shell E & P International Ventures, Inc., all in Houston.
After retiring from Shell, he became the chief operating officer of Sonat Exploration, an independent exploration and production company located in Houston.
He is former chairman of The Gus Archie Memorial Scholarship committee, which is affiliated with the Society of Petroleum Engineers; American Institute of Mining, Metallurgical and Petroleum Engineers. He also is former chairman of the Board of Directors of PushAmerica, the national service organization of Pi Kappa Phi Fraternity.
Lane served on the Department of Chemical and Biological Engineering Advisory Council until stepping down in 2014.
In addition to the Alumni Association honors, Hagenson and Lane were presented with plaques on behalf of the Department of Chemical and Biological Engineering in a Sweeney Hall reception, as thanks for their service on the department's Advisory Council.
Lane was nominated for the PACE award by CBE professor Dr. Surya Mallapragada.