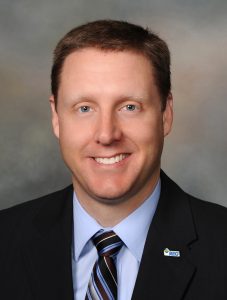 The Department of Chemical and Biological Engineering (CBE) is pleased to announce the new lineup of guest presenters for spring semester in its Graduate Seminar Series. Noted researchers and educators from institutions around the nation, including Iowa State, will make their way to Sweeney Hall throughout the semester to share their expertise in a variety of areas.
Part of the required curriculum for Iowa State chemical engineering graduate students, the Graduate Seminar Series is open to all Iowa State undergraduate students, faculty, staff, graduate students, postdoctoral researchers and visiting scientists.
Derek Winkel of Iowa-based Renewable Energy Group will kick off the presentations with a discussion of safety in industry January 17. The schedule also includes presentations by researchers such as Nikhil Nair of Tufts University ("How to Convince Baker's Yeast to be a Less Picky Eater"); Zhen Gu of the California Nanosystems Institute and UCLA ("Leveraging Physiology for Bioresponsive Drug Delivery"); Thomas Kuech, University of Wisconsin-Madison ("The Growth of Metastable Materials: The Next Generation of Materials Synthesis"); Pamela Silver, Harvard Medical School/Wyss Institute ("Designing Biology for Health and Sustainability"); Rachel Chen, Georgia Institute of Technology ("Matabolic Engineering of Bacteria for Synthesis of Oligosaccharides"); David Flaherty, University of Illinois Urbana-Champaign ("Why is it Wet? Active Sites, Activities and Non-Innocent Solvents") and others.
Iowa State presenters include CBE's Matthew Panthani, Carmen Gomes of the Department of Mechanical Engineering and Tanya Prozorov of the Ames Laboratory.
View the detailed Graduate Seminar Series schedule here.