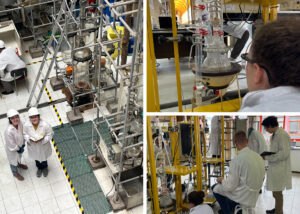 A cohort of 11 chemical engineering students have embarked on the study abroad summer lab program that many point to as the highlight of their undergraduate experience in the Department of Chemical and Biological Engineering (CBE) at Iowa State University.
Accompanied by CBE faculty member, teaching professor Stephanie Loveland, the group is now in Oviedo, Spain participating in the chemical engineering summer lab experience, which is conducted in collaboration with faculty and facilities at the University of Oviedo. The program is shared between students from Iowa State University and the University of Wisconsin–Madison.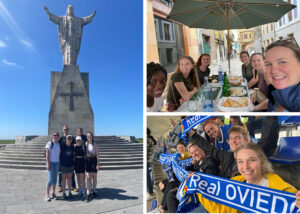 The intensive five-week course serves up the equivalent of two different chemical engineering lab courses with a series of hands-on engineering experiments performed in teams, along with regular written reports and an oral presentation. The time in Spain also allows for industry tours of facilities in the region.
Student participation in the program has been significantly enhanced due to scholarship support provided through a gift from the estate of the late Hershel B. Whitney, a 1949 graduate of ISU's chemical engineering department. The Hershel B. Whitney Global Initiatives Program, established in 2018 and named in honor of the late Whitney, provides scholarships that defray many of the costs associated with the program, and have opened the door to more significant student involvement.