CBE Announcements
Sweeney Hall and CBE office holiday hours
December 18-22: CBE offices open 7:30 a.m.-4 p.m. (Sweeney Hall locked 6 p.m. Dec. 22-6 a.m. Jan. 2. Those with external keys will have access.)
December 25-26: University holidays, CBE offices closed
December 27-29: CBE offices closed, no deliveries
January 1: University holiday, offices closed
January 2-5: CBE offices open 7:30 a.m.-4 p.m.
CBE Points of Pride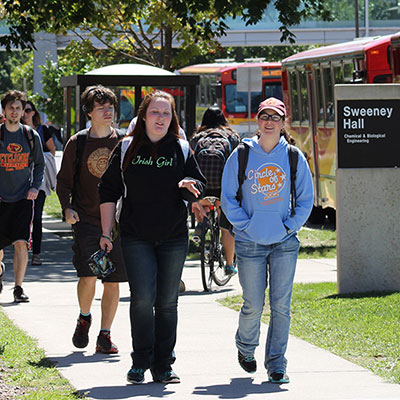 Undergraduate enrollment has increased more than 100% since 2008.
---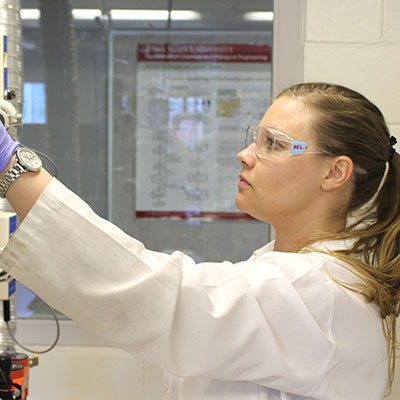 One of the highest female student enrollments in the College of Engineering
---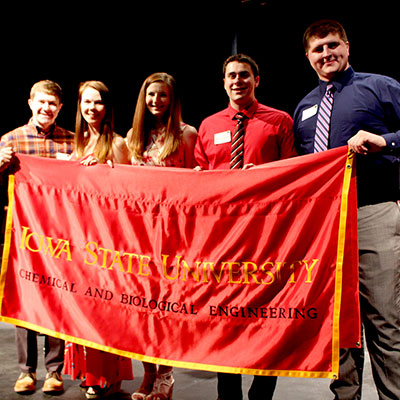 CBE B.S. undergrad average starting salary nearly $70,000/yr.
CBE Spotlight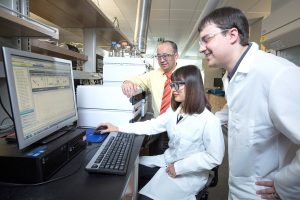 ISU engineers progress toward making bioderived products with renewable electricity
Iowa State engineers in the research group of Dr. Wenzhen Li are exploring new approaches to produce biobased chemicals and fuels through electrochemistry.
CBE Publications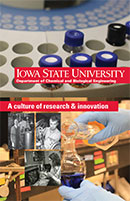 2017-18 Research Brochure (PDF)