Interested in seeing what you can achieve with a degree in chemical engineering? Read on to see what our alumni have gone on to accomplish with their chemical engineering degrees.


Global Engineering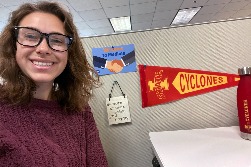 On a day-to-day basis, I work with analyzing complaints and setting up new product lines. I work with product managers to get new products ready for the market and ensure that all regulations, documentation, and quality procedures are being followed. I work a lot with vendors, other quality members, and even a team of quality engineers that are based in Shanghai! The one thing that I use every day in this job, is a Gantt chart. Working to stay on schedule with my products is critical and a Gantt chart helps keep me accountable for the tasks that I need to complete. The thing I love most about my job is the rotational aspect. Over a two-year span, I will be able to complete four rotations in different divisions and locations. Currently I work at the headquarters, but come August, I might be across the country. I'm very excited to work with so many different people and develop a wide skill set for quality engineering.
Rotational Experiences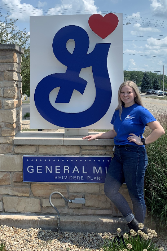 The MEA program is a two-year rotational program where I will spend time in a technical role, people leadership, and plant planning. Currently, I am in my first rotation as a process lead in our cereal department. This role allows an individual to become a technical expert of their systems. I currently oversee two of our BowlPak lines, which produce both small and large bowls of cereal. My role is to help drive stability and performance on these lines, working directly with operators, mechanics, and other members of my line team to make improvements. A lot of my work involves standardizing different aspects of the lines, implementing small improvement projects, and being involved in various capital improvement projects. While I have been able to apply many lessons I learned at ISU in my current role, one of the biggest learnings that I have applied is teamwork and communication. While working in a large manufacturing plant, it is critical that everyone is aware of changes happening and the work being done. Having strong communication skills, specifically technical, has been incredibly helpful.
Additionally, my role is part of a line team where I work with other members to monitor and improve several lines. Having a strong teamwork mindset has been crucial. I am most excited about my rotation in project planning. My interest in projects peaked during my summer internship when I was mentored by one of our plant's project engineers. I found that role extremely interesting, and I have been looking forward to it ever since!
Dynamic Engineering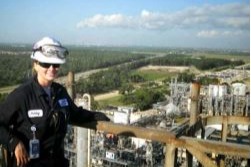 As an Operations Engineer, I oversaw the commissioning and startup of a new specialty chemical unit at one of our smaller plants. I now oversee the day-to-day operation of this unit. My role as an operations engineer is dynamic; I am in the plant for about 50% of the day troubleshooting the process and working with Operations and Maintenance. The other half of my day is typically spent reaching out to our technical experts to further expand my knowledge of the technology and developing projects to make my unit more efficient and safe. At the end of the day, it is rewarding when I can go home having solved a complex problem.
Inquisitive
Engineering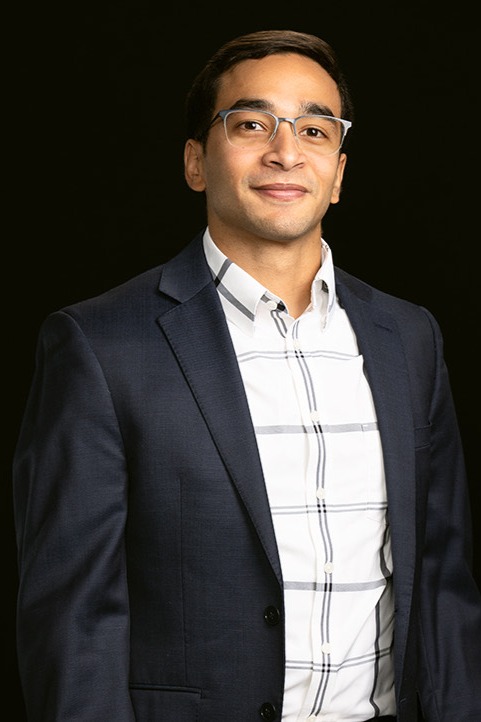 As a corporate lawyer, I help provide companies in a variety of industries commercial legal solutions throughout their lifecycles-from formation all the way to IPO. The companies span across industries –from life sciences to agriculture, all the way to tech. Chemical Engineering gave me a skill set that helps me systematically analyze challenges that arise in connection with complex corporate transactions –which come up all the time –and my engineering background taught me to be inquisitive and think on my feet to help achieve clients' goals.
Engineering Across Industries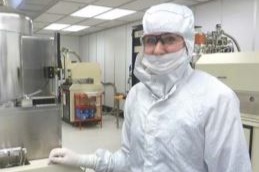 As a Project Engineer from Emerson Automation Solutions, I am responsible for overseeing the physical vapor deposition processes in a manufacturing line. The parts made in our facility are used in the power, oil & gas, and chemical industries. As part of my job, I apply technical knowledge that I learned at Iowa State to help develop new processes, and to troubleshoot any production issues that may arise. Typically these activities involve setting up experiments, analyzing data, sharing results with my team, and making recommendations to management.
MATLAB & Med School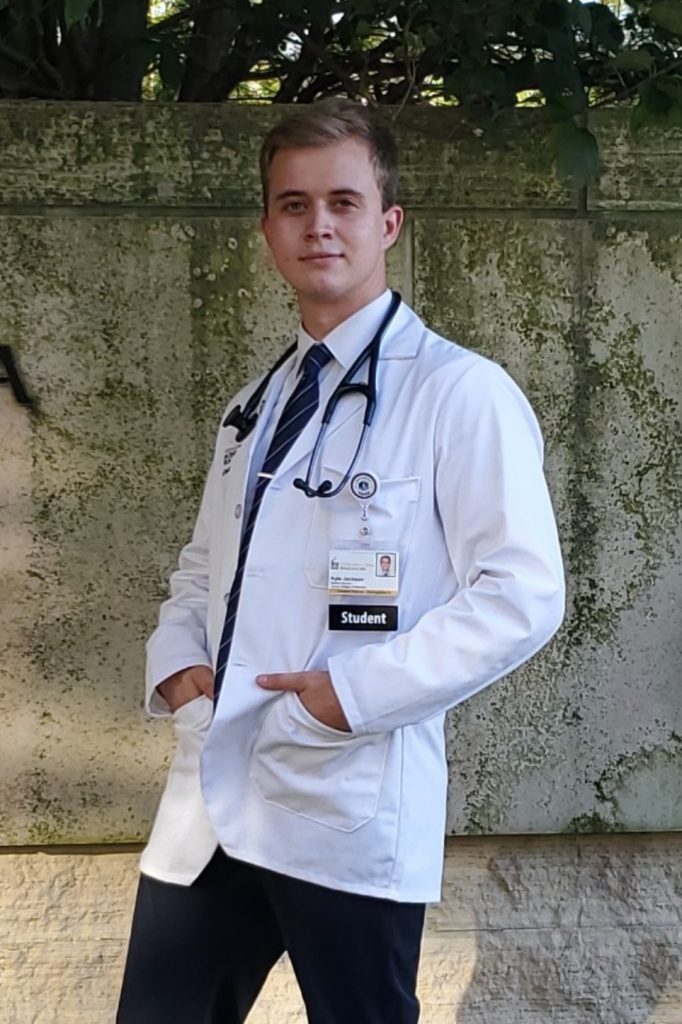 I feel that studying chemical engineering at Iowa State provided me with such a strong foundation for the vast amount of material I have learned in med school. The chemical engineering principles that I learned show up in lectures as well as I use my skills as a chemical engineer to partake in research opportunities. I recently developed an autonomous algorithm, using MATLAB that can analyze brain activity and be used to determine the efficacy of pharmacological agents preventing seizures.
Fighting Contamination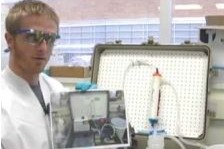 As a Large Volume Sample Coordinator for Wisconsin State Laboratory, I concentrate 100L samples of well water to 1L, and measure the concentrations of indicator organisms. They are a group of bacteria called "total coliforms" that have been identified by the U.S. Environmental Protection Agency as an indicator of waterborne bacteria which cause disease. Based on results of the microbiological tests, and other information gathered about the specific well characteristics, I write a report to the Wisconsin Department of Natural Resources, and the well owner on corrective actions, further recommendations, and systems operations to improve the waterborne bacteria problem. This position not only requires microbiology knowledge but engineering as well. I calculate flow rates and purge times for well pumps, analyze water transport in soils/ground and piping/distribution systems, and determine how this all contributes to a well becoming contaminated.
Patent Protection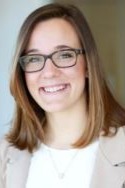 As a current law student and future patent attorney, I take the technical background from my Chemical Engineering studies and apply it to my knowledge of the legal system to help companies and entrepreneurs protect their inventions by acquiring and maintaining patent protection. Every day is different; my tasks range from drafting patent applications, working with the U.S. Patent and Trademark Office to get patents issued, creating licensing agreements, and doing research for litigation when clients' patent rights are infringed. Law school has opened up a variety of career opportunities for me, including working as a patent prosecution or litigation attorney in a law firm, serving as in-house counsel for a single company, or even working in a technology transfer office at a university.
Continuous Improvement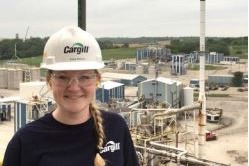 As a Process Engineer for Cargill's Corn Processing Plant, I split my time between continuous improvement projects, larger capital projects, and other tasks, such as obtaining environmental permits and ensuring safety. It is a very dynamic position and I enjoy the daily challenges.
More Than Just Paper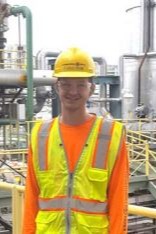 As a Power and Recovery Process Engineer for International Paper, I am responsible for all the evaporators, boilers, and other process equipment in my area. My area provides the paper mill with steam, water, power, and Na2Co3(Sodium Carbonate)/Na2S (Sodium Sulfide) for kraft process (which turns wood into pulp). I work on optimizing the performance and process controls of the equipment and evaluate and determine potential cost savings. In addition, I have worked on installing new capital projects, such as a new recovery boiler and high solids concentrator.