The Chemical and Biological Engineering Department has established one of the most active international study programs at Iowa State University.  These programs have been recognized as some of the leading internationalization efforts for American chemical engineering departments.  Through these programs you have the opportunity to:
Study for 1-2 semesters at prominent chemical engineering departments in many parts of the world, including Europe, Asia or Australia

Participate in 5-week summer program course in Oviedo, Spain (2017 dates are May 23-June 24)


Gain international work experience with a global corporation in conjunction with an academic exchange
University of Oviedo, Spain Summer Lab Program
A summer study program is available to juniors, seniors and qualified sophomores. The five-week program offers the opportunity to complete the unit operations lecture and laboratory course at the University of Oviedo (Spain) and to compare the technical and cultural aspects of the U.S. and Spain. By participating in this program, students earn semester seven (7) credits in
CH E 391
and
CH E 392
. Though the application deadline for the 2017 program has passed, for a look at what the program offers, you can view the 2017 brochure
here
.
Other Engineering Study Abroad Programs
For more study abroad opportunities, visit the complete programs list. Semester programs and summer programs are available to all Iowa State engineering students. Learn more about the international experience you want by first signing up for an Engineering International Information Meeting.

Shri Mailachalam & Andre Schultz University College London Blog
CBE juniors Shri Mailachalam and Andre Schultz are participating in a chemical engineering study abroad program at University College London, in London, England. They will be blogging about their experience there, sharing news, thoughts and photos. Check here regularly for updates. Announcements will also be made on the CBE Facebook page (here) and Twitter wall (here) when new blog entries are posted. As the Brits say, "It'll be blinding" (fantastic). Don't miss it, or you'll be "off your trolley" (crazy)!
September 30, 2016: "Oh London, My London!" by Shri Mailachalam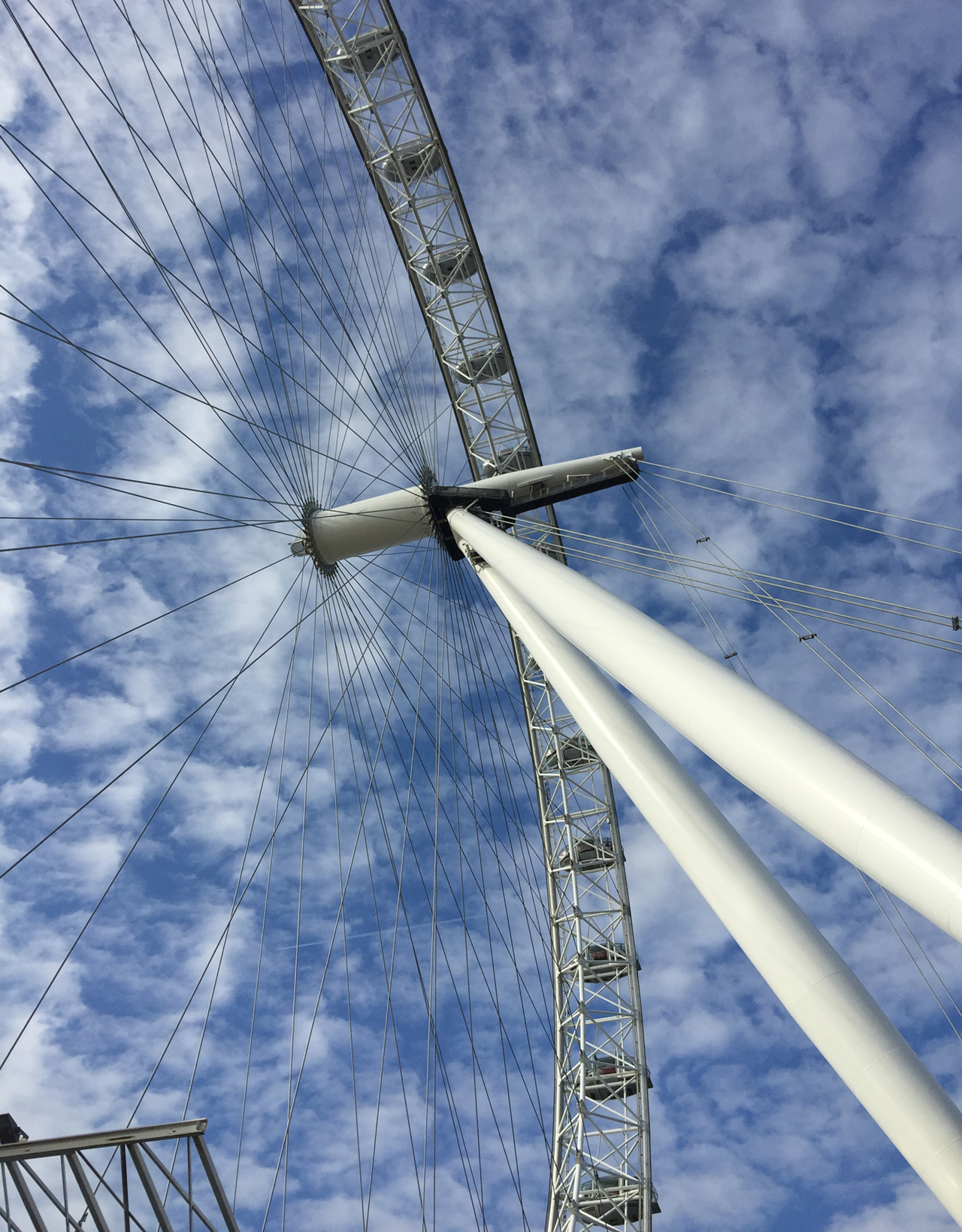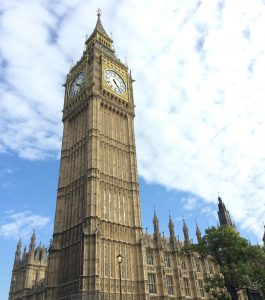 My beautiful, cloudy morning had started with a fresh, hot timed shower in my residence hall (no kidding, the showers in my hall have a timer that runs for about 30 seconds and I have to keep pressing it….). As I waited for the red double decker, two of them simply passed me. The morning rush had overtaken the buses as they could not transport any more passengers. I finally was able to catch the packed 253 to Euston Station. I am surprised how well I have adjusted, and so quickly. Since freshman year, I have always wanted to live here and experience the melting pot.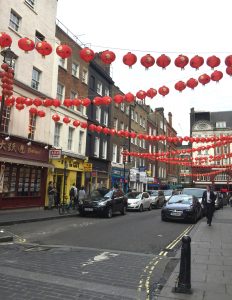 Within a week, I have visited Big Ben, Westminster Abbey, London Eye, Buckingham Palace, Trafalgar Square, Chinatown and plenty more! Those spots were heavily crowded and touristy. I am currently living in Camden, which is relatively quiet. Nearby is Camden Town that is filled with hundreds of small shops, taverns and stores. The street food is absolutely amazing. You can get a sandwich with a side and drink for about three pounds (that's equivalent to about $3.89). Traveling from Camden to UCL I noticed that the campus area is extremely classy. The people here carry a majestic style in their clothing. In a way, this encourages me to try harder in the mornings. Compared to ISU, this campus is not that big — however the buildings expand vertically rather than horizontally. This week is induction week, where I met 12 other exchange students from all over the world studying chemical engineering. I am excited to get to know them and am looking forward to a spectacular year in London!
November 11, 2016: "Classes & City Life" by Shri Mailachalam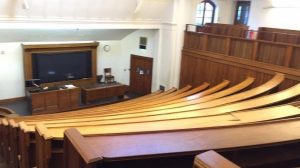 October flew by with lectures and course work and it feels like I have been here at University College London for a long time. Modules or classes are set up in a way that you have two-hour lecture sessions in an auditorium that is mostly crammed full of people. Attendance is compulsory and there is a sign-in sheet. Two weeks ago we had an in-class test where I sat elbow to elbow next to students.
The Gustave Tuck Lecture Theatre on campus was used in the movie "Inception," in the scene where Leonardo DiCaprio's character meets Michael Caine's. Fun fact: Christopher Nolan went to UCL! I have class in this lecture hall four hours per week.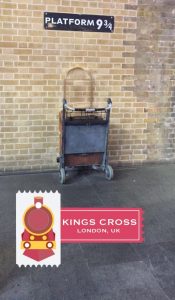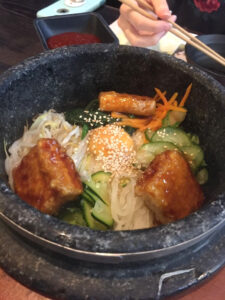 I am also currently taking a lab module that requires me to write a 15-page  lab report every week and that takes a plethora of my time. Each module contains about 3-4 courseworks which contribute to a total of 20 to 30% of your grade. The rest of your grade remains on one final exam that occurs in May which contributes to 60-80 %. Courseworks are usually projects that might involve a complex engineering problem or a report of some sort. For my separations class, we recently had to submit a simulation of a reaction within a column using gPROMPS software. Other than that, there have been quite a few group projects and lots of self-study. I have been getting to know more students in my class and starting to recognize faces. There are probably around 150 students in each class and we all have the exact schedules as a ChE student. I am taking mostly Year 2 classes and 1 elective outside the ChemEng Department.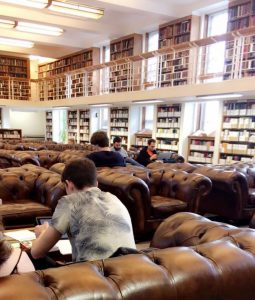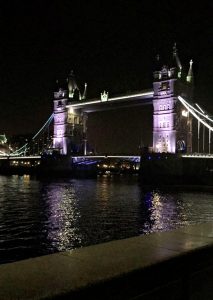 Students in my class are super friendly and easily approachable. The one thing that surprises me is that everyone knows everyone. They instantly recognize me as an exchange student and often spark conversations. I love the fact I meet a new person every day. This week is called Reading Week (or study break) where there are no lectures and it allows students to catch up with any coursework or lectures. I have been pretty busy with finishing reports and trying to go back through lectures.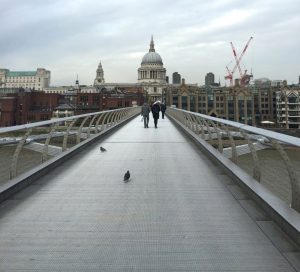 Meanwhile, I have also been exploring London. This past weekend I went to a Korean restaurant where I had a dish called Tofu Bibbimbap. Yesterday, I went to Oxford Street, which is quite famous for shopping and Christmas lighting during the fall season. I also finally saw the Tower, Millennium, and London Bridge. The past weekend was Bonfire Night. This is a commemoration to celebrate the failure to destruct the House of Lords (Parliament of the UK) with fireworks. There were extravagant fireworks shows this past weekend all around London. I also can say that I have finally visited platform 9 ¾ (think Harry Potter) in Kings Cross station nearby. So far it's been a blast trying to balance London life as well as my academic one… I am also looking forward to this weekend when I have some time to travel outside of London.
December 16, 2016: "Winter is here!" by Shri Mailachalam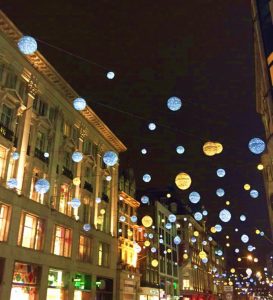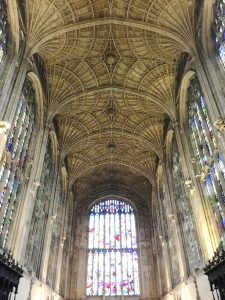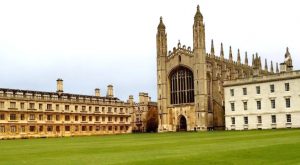 Winter break at University College London starts the week of December 18! It feels different because I don't have my usual finals at the end of the semester. However, I have a few elongated courseworks due over break.
I recently visited Cambridge University, which has a beautiful campus town surrounded by shops and restaurants. I couldn't go inside any of the buildings since they are closed to the public, but I visited the King's College Chapel, which is gorgeous.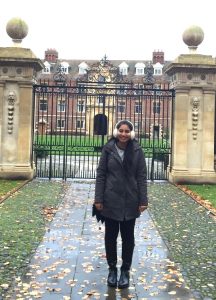 I have mainly been exploring the Christmas season sights in London. I recently went to a place called Winter Wonderland, which is like a winter-themed carnival. Most of the food there was quite expensive, as well as the rides. There are also several Christmas markets across the river which were cool to explore.
The Christmas lights are absolutely gorgeous, especially the ones on Oxford and Regent Streets. This winter break I plan on exploring London by going to Christmas markets and going shopping!