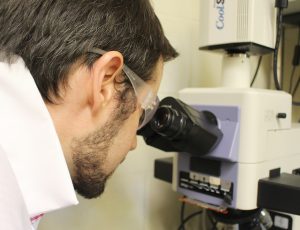 The Department of Chemical and Biological Engineering (CBE) has an online graduate core preparatory course for qualified non-traditional graduate program candidates. It debuted in the summer of 2018. For more specific information about the course, please see the Schedule of Classes for Chemical Engineering 412X.
The program is targeted to students with undergraduate degrees from related science disciplines such as chemistry, physical chemistry, general engineering and more; or, students returning from industrial practice in chemical engineering to pursue advanced degrees.
The department has designed the eight-week, three credit online summer course that will help prepare these students for success in the core graduate courses by reviewing and reinforcing the following topics:
Mass and energy balances
Transport
Thermodynamics
Kinetics and reaction engineering
Numerical methods
View a video overview of the course: https://vimeo.com/user10839073/review/259908215/804a156de0
The course tuition is free to students who have accepted admission into the department's Ph.D. program. Other students wishing to apply at a later date or to prepare for a Ph.D. program at another institution are charged the standard summer tuition. If a student is subsequently admitted and joins the Iowa State chemical engineering Ph.D. program this tuition can be reimbursed.
For more information about the program contact chemengr@iastate.edu or 515-294-7870.