We are a community of faculty, staff and students immersed in nationally and internationally recognized chemical and biological research. As one of the nation's first chemical engineering departments, we are committed to providing a high-quality education that prepares you for a productive career in engineering or a related field, and for life as an educated, effective citizen and leader. Our graduate students work hand-in-hand with our faculty to better the lives of individuals everywhere.
$0 application fee for Fall 2024 admission applications. No waiver request or code required.
New to chemical engineering? We offer a prep course.
---
We encourage applicants with degrees in related science disciplines such as chemistry, physical chemistry, general engineering and more; or, applicants returning from industrial practice in chemical engineering to pursue advanced degrees. Our online summer preparatory program prepares you for success in the core graduate courses and is free to students admitted to our doctoral program.
Why choose Iowa State? Here's 4 reasons.
---
What else can I expect? Plenty of support.
---
All our doctoral students receive fully funded graduate assistantships with:
competitive annual stipend—$33,000+ in 2023–24
full tuition waiver
partial fee waiver
opportunities for supplemental assistance
opportunities for conference travel
All graduate students have opportunities for professional support from faculty as well as programs offered through the university, including Graduate College Career Services and College of Engineering Career Services. All graduate students can find support for academics, financial aid, and student life is available through the Center for Communication Excellence and a number of programs through the university including the Dean of Students Office, International Students and Scholars Office, and many more.
How do I apply? Apply online by January 15, 2024.
---
Submit your online application. You will need:
Transcripts from an accredited Bachelor's Degree and/or Master's Degree
3 letters of recommendation
Personal statement
GRE not required
Demonstration of English proficiency (for international students)

A degree from an institution in a country where English is the only official language, or
TOEFL/IELTS scores at or above:

TOEFL Paper (PBT) – 587
TOEFL Internet (iBT) – 94
IELTS – 7.0

Apply for admission to the Fall 2024 semester and pay $0 application fee.

Note: The Department of Chemical and Biological Engineering is not charging an application fee for all applicants for Fall 2024. No waiver or code required. Other departments and programs at Iowa State University may charge an application fee.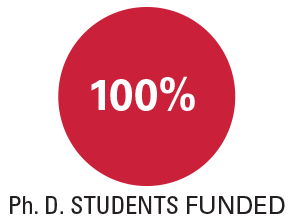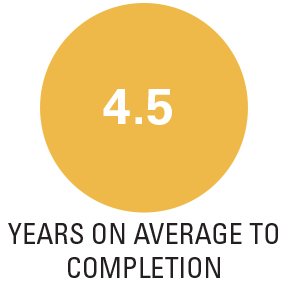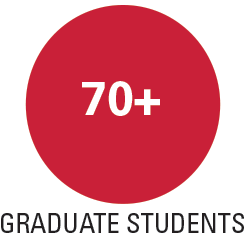 CBE Department Learning Goals
---
Graduates from our doctoral program are be able to:
Demonstrate comprehensive understanding of scholarly literature in the area of study.

Form testable hypotheses and articulate research objectives that, when met, will lead to significant contributions to the field of study.

Conduct quantitative research via appropriate acquisition, analysis, and reporting of data.

Interpret research results appropriately, integrating them into the existing knowledge in the discipline.

Clearly and accurately communicate research findings orally and in writing.

Conduct independent scholarship in ways that consistently demonstrate ethical practice and professionalism.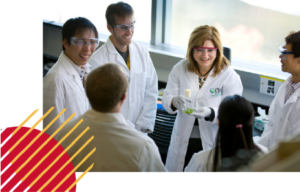 Worldwide Recruitment
---
Iowa State chemical engineering graduate programs have attracted students from more than 100 universities throughout the United States and around the world. Many have recognized the leading chemical engineering research and land-grant philosophy Iowa State breeds. These ideals encourage practical approaches to chemical engineering problems and the sharing of knowledge among other U.S. states and countries around the world. In fact, Iowa State University was one of the first institutions founded on these ideals.
Sample of universities
ChE graduate students
move from

States and countries ChE
graduate students just move
to after Iowa State (Students have not yet originated from these locations)


States and countries
ChE graduate students move from
and move to after Iowa State

From U.S. States and Territories
Carnegie-Mellon University
Colorado School of Mines
Georgia Institute of Technology
Massachusetts Institute of Technology
Michigan Technological University
Northwestern University
Pennsylvania State University
Purdue University
Rensselaer Polytechnic Institute
Rutgers University
University of California, Davis
University of Illinois at Urbana-Champaign
University of Minnesota, Twin Cities
University of Pennsylvania
University of Wisconsin, Madison

International (Countries)


Australia
Canada
China
Colombia
Germany
India
Japan
Mexico
South Korea
Sri Lanka
Switzerland
Taiwan
Turkey
Ukraine
Zimbabwe
U.S. States and Territories
Arkansas
Connecticut
Idaho
Florida
Kentucky
Louisiana
Maryland
New Hampshire
Ohio
Oregon
Puerto Rico

International


Jamaica
Portugal
Singapore
United Kingdom

U.S. States and Territories


Arizona
California
Colorado
Illinois
Indiana
Iowa
Kansas
Massachusetts
Michigan
Minnesota
Missouri
Nebraska
New Jersey
New York
North Carolina
Pennsylvania
South Dakota
Texas
Virginia
Washington

International


China
India
Switzerland
Taiwan